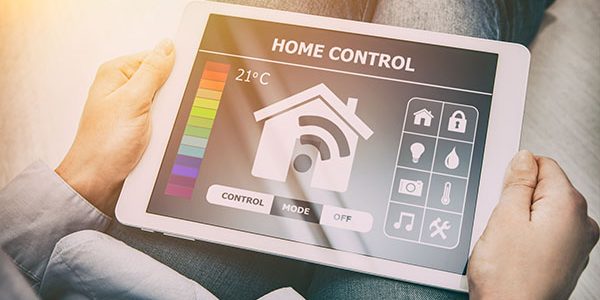 Electrical
If you want to make your home smart beyond just connecting it to Apple Home or Nest, check out General Electric's C-Start Smart Switch Motion Sensing Dimmer. We've compiled some options that are worth your attention. To see the availability, please go to the manufacturer's website.
| | | | | | |
| --- | --- | --- | --- | --- | --- |
| Brand | GE C-Start Smart Switch Motion Sensing Dimmer | Philips Hue Dimmer | Lutron Caseta | Brilliant | WeMo Dimmer |
| Price | $25 | $25 | $65 | $350 | $47 |
| Dimmable | Yes | Yes | Yes | Yes | Yes |
| Apple HomeKit | No | Yes | Yes | No | Yes |
| Google Assistant | Yes | Yes | Yes | Yes | Yes |
| Amazon Alexa | Yes | Yes | Yes | Yes | Yes |
| Nest | No | No | Yes | No | Yes |
| 3-ways switches | Yes | No | Yes | Yes (for extra pay) | Yes (for extra pay) |
| Motion Sensor | Yes | No | No | Yes | No |
| Works without hub/bridge | Yes | No | No | Yes | Yes |
| Any bulbs | Yes | No | Yes | Yes | Yes |
| Subscription | No | Yes | No | No | No |
The cost to install a smart switch is affordable at an average of around 120-$150 per switch. That is considering how much worth you'll get from it for years. If you're interested in getting a 3-ways setup, it will cost you extra money $50. Fancy switches, like Brilliant, will have a higher price tag.
We've all heard that smart homes can make our lives easier. Indeed, there is quite a joy of having a home automation system – technical components and appliances increase living comfort ten-fold. But in the quest of how to make an old home a smart home, there are lots of questions.
Are you interested to learn how smart home automation works? Read our guide to know what it is, the differences between technologies, how exactly it helps in your daily routines.
What Is a Smart Home: Sorting Out the Components
A smart home allows homeowners to control appliances, thermostats, lights, and other devices remotely using a smartphone or tablet. You can turn them on/off, change settings, or do anything you like from anywhere with the internet using your connected device.
As you can see, the smart home definition is pretty clear. Now let's look at how the automation can be implemented:
Scheduling: Your devices and appliances will be programmed for specific schedules. Based on how you set them up, they will work differently. For example, you can set the lights to turn off at your bedtime automatically.
Triggering: In this case, home automation devices will be activated when a series of conditions are met. For example, all the family is home, and it is nighttime.
For a home automation system to function there needs to be three main components:
Sensors act as the eyes and ears of a smart home. Versatile sensors monitor light, motion, humidity, temperature, and contact.
Controllers send and receive messages about what devices are turned on/off and which settings they are on.
An actuator is responsible for the actual function or mechanism of the home appliances automation system. It can be light switches, electric curtains, sound systems, etc.
You like to take advantage of practical and functional advances plus limitless home entertainment? Then contact Handy Kith for a full range of high-quality electrical services. We'll professionally install the tech with minimal disruption, and you'll be able to control your home from your smartphone or tablet.
House Automation: Technologies Used
Your experience with a smart home can be different because you can choose between different control systems. Depending on a type of home appliances automation system, it will employ one of the three types of technologies:
Powerline-based automation reuses household electrical wiring for communication. It uses the same power lines to transfer data, but the drawback is that it requires additional converter circuits.
Wired home automation and control systems involve the passage of cables inside the walls of the house. All of them are connected to the main controller.
Wireless systems use Wi-Fi, Bluetooth, Z-Wave, ZigBee, Insteon, or other connectivity technologies. As long as your devices are connected to these protocols, you will have remote access to a centralized hub and operate it.
How to Choose an Automation System
When looking at smart home systems, it's easy to feel bewildered by all the choices and wide price ranges. Bear in mind that just because there are dozens of functions, it doesn't automatically make a home automation system great. Instead, start with the one that meets your needs.
Some factors you should look at are:
Compatibility – Make sure your product is supported by your device and home tech you want to incorporate in the bub. For example, an Android mobile app can be connected to Google's assistant.
Functionality – A good home appliances automation system is easy to use. You should be able to use your control system with a user-friendly interface and get access to functions effortlessly.
Installation – Find out what it takes to make your new home automation work. There are some DIY systems, but they might lack in reliability and stability. More advanced models will require professional installation.
Avoid making a decision before you have your needs clear. You may have heard about certain desirable features, but they may not necessarily fit into your lifestyle. For example, you can choose automation for lights, temperature, music but hold back from the fridge and fireplace control.
Spend a little time in your favorite room and see which processes can be optimized. Then, consult with a specialist which systems make sense for your specific house and its current electrical systems. Make sure you're not putting your existing household system through more than they can handle.
Providers
Before you start making purchases, let's look at the major players in the smart home arena now and how they compare:
Amazon Alexa – Amazon's home appliances automation system is an extension of the original Echo smart speaker. With more than 7,000 third-party smart devices supported, it is rightly considered an industry leader. The app is very beginner-friendly, so it will be simple, even for seniors and children.
Google Assistant – This ecosystem also shows good compatibility, for example, with devices from brands like Sony, JBL, and Lenovo. This allows Google Home to provide responses to questions far beyond the capabilities of other competitors.
Apple HomeKit – It automatically sets itself up as a home hub, meaning it integrates the Apple Home app for iOS, the Apple TV box, and the Apple HomePod speaker with its own voice assistant. For Apple loyalists, it's an obvious choice.
Of course, there are tons of other ecosystems of devices. We're not limiting your choice – we just suggest the top providers to start your search from.
How to Choose an Installer
Let's say you've chosen a provider. But now you're thinking "how to make my house smart" not knowing all the technical details. It's not an easy project, and you'll probably need a professional installer.
To make the right choice, look at these three criteria:
Qualifications: What type of certifications the company holds? What kids of credential individual specialists have? Is the company allowed to offer certain types of electrical work in NYC?
Experience: How long have they been in business? Do they have enough expertise in upgrading an existing legacy system? How do previous clients review the service?
Insurance: What insurance policies are in place? Who assigns liabilities, and how?
If you're not particularly tech-savvy, a crew of experienced specialists from Handy Kith will handle everything for you. You can trust us to provide affordable and durable equipment and installation. We guarantee seamless integration of state-of-the-future technology your system smoothly will be working from the beginning. Get in touch and let's discuss advanced home automation projects!
Smart Home Advantages
If you're thinking of smart home automation as the latest technology that only millionaires, you are mistaken. In fact, it's an affordable improvement to your house that any person can benefit from. Let's just take a couple of examples of how it can make your life better:
Control – This remotely controllable technology allows you to tap into countless functions and devices throughout your home. You can have more precise control over any device or application (heating, air quality, lighting, pet, and baby care).
Savings – Automation offers energy savings, which in turn translate to monetary savings. Possibilities range from a thermostat reacting accordingly to shut off when you're not around to a sprinkler automatically compensating for weather changes.
Comfort – Create a comfortable environment by making adjustments to any of the smart house features. For example, as soon as the room gets stuffy, you can activate ventilation and enjoy some breeze.
Convenience – An automated home is both sophisticated and easy to use. Getting your home connected through one interface is a massive step forward in making processes convenient. Most of the functions are compatible across devices, so you don't even need to stand up.
Safety – Your home security can skyrocket. You can use motion detectors, surveillance cameras, automated door locks, and other tangible security measures for an advanced security system. Plus, you can monitor activities in real-time from anywhere.
We've got answers to all your questions – What is a smart home? How do I install the products? Will my home electrical wiring support it? Reach out to us today, and we'll give you an expert consultation!
Home Automation Suggestions
The technology and capabilities of smart home devices can offer a lot more that you might think. If you're thinking of ways on how to make my house smart, there are incredible opportunities you can explore. Some features are common, and some of them are undiscovered gems.
To help get the most out of this tech, we have the following home automation suggestions.
Smart lighting ideas:
A smart light that gradually increases before your wake-up time
Dimming the lights around bedtime
Control lighting in kids' bedroom to let them know it is still bedtime
Automated bathroom or hallway nightlights or based on motion or door sensor
Set the lights to turn colors when it's about to rain
Hook up your lights to your doorbell
In-house climate:
Prevent waste of energy from heating/ac when windows are open
Cooling the house down at certain times
Trigger bathroom fan based on humidity levels
Circulate hot air in certain directions
Connect garage door to a smoke and carbon monoxide detector
Securing the house:
Monitoring who is home to turn the alarm off and avoid a police response
Turning security cameras on only at night
Putting motion sensors near the storage for valuables
Household automation:
Connecting kitchen devices and appliances to the Internet of Things
Adding smart house features to washer/dryer, trashcan, etc.
Automated vacuuming
Detecting and mitigating leaks
Motions sensors and notifications for physical mailbox
Entertainment:
Smart TVs and sound systems to watch movies, listen to music or hear the current news and weather on your own terms
Voice activated home controls for multimedia devices
Activating entertainment system as soon as you come home
Health and wellness:
Smart air purifiers and aromatherapy diffusers
Detection of abnormal behaviors or movements
Monitoring blood pressure, body temperature, O2 levels, and heart rate
Smart pillows, mattresses, and even masks
Smart Homes from Handy Kith
When it comes to the home automation system in New York, Handy Kith is here to answer all your needs. We closely listen to your audio and video ideas and implement them in the most fitting way. After finishing dozens of projects, we know that no challenge too great. Let us exceed your expectations!
We often have clients asking, "how much does a smart home system cost?" and "where do I start?". Let us assure you that designs, installation, equipment, and programming come at competitive prices. You won't spend any more than needed because our goal is to provide affordable all-in-one solutions.
Our team works individually with each client. This hands-on approach ensures that all your needs are met. Also, it helps create an environment that reflects your individuality and enhances your lifestyle. Request a consultation and see for yourself.
Hopefully, we've answered your question, "how does smart home automation work?" and provided you with enough knowledge to choose the right company. Now you can start this new exciting project and take your home to the next level!